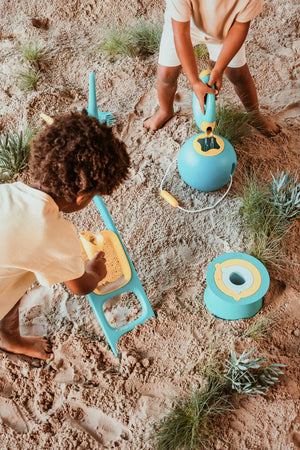 Quut
---
Quut make toys that stand the test of time, inspired by childhood memories and designed with our children's future in mind.
Quut was born in the kitchen of
PARS PRO TOTO,
 a well-regarded Belgian design agency with more than 20 years of experience in designing and engineering innovative products. The Quut team has received numerous design awards. 
Quut have always believed that sustainability, togetherness and quality time are an essential mix. The inspiration for the range is the first-hand experience in poor quality beach toys that offer no emotional connection. So Quut decided to make its own toys… clever, durable designs that offer fun and beauty for kids and parents to enjoy.