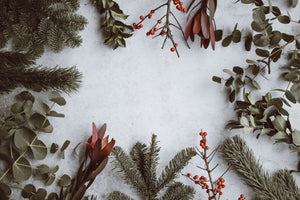 Babies and Children's Lifestyle Store
Welcome to The Little Je'EL.Co and discover the very best in Classic, Earth-friendly Games, Puzzles, Educational products, Kids Art and Craft, Wooden Toys, Accessories for kids & Books. Share our passion for sustainable and timeless design, and our love for Eco friendly products. We hope toys can bring joy to a child who is deprived. Through our educational content, parents and kids can collaborate to play, learn, and share. There is no age limit to continue learning, we all continue to hear, understand, and find out new things dynamically every day.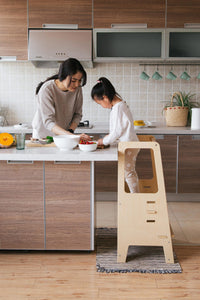 avdar learning tower
AVDAR Learning Tower are designed specifically for little ones to safely engage in kitchen activities, side-by-side with parents and caregivers.
This Learning Tower are popular among the montessori community who believe that children are naturally eager to learn, and are capable of learning through real life experiences in supportive and thoughtfully prepared environments.
The Learning Tower give young children a supportive boost to explore their creativity, engage in everyday activities and gain autonomy in their learning journey.
What makes AVDAR Learning Tower special is that it has trapezoid shape, which adds more stability to the tower during it is being used. 
Pre-Order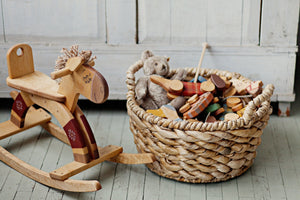 Special needs child
Starting as early as infancy, toys play a supportive role in a child's development. Toys can help a child learn new skills, like colour and shape identification and hand eye coordination, in the crucial years of primary brain development. For a child with special needs, toys can cater to specific areas of development or preference and serve as a therapy aid.
Incorporating the right type of toys for a child's specific needs is a fun way to teach self-management techniques and learn new skills.
BROWSE
HeyDoodle - reusable colour in placemats
HeyDoodle is a mum designed initiative to bring eco-conscious products to the market. This silicone mat can be washed and reused over and over, and is so light it is the perfect activity on-the-go.
shop now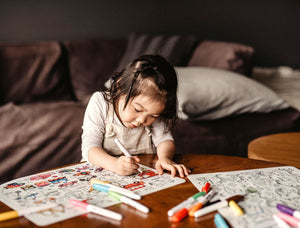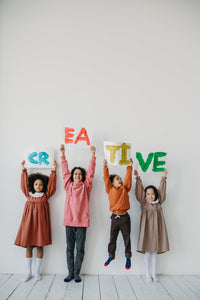 collaboration
PRE-SCHOOL AND CHILDCARE INSTITUTIONS
Art is naturally linked to creativity, an attribute that is increasingly being thought as one of the most important factors for the success of individuals, organisations, and cultures.
The truth is that art is vital, if somewhat intangible, and that if children engage in hands-on art activities, they learn much better in all disciplines.
As an effort to be part of shaping the education system we are ready to work with Pre-school and Childcare Institutions by supporting them with the right tools for their everyday teaching.
KIDS FRIENDLY CAFE
Kids are strongly influenced in habits of their parents. Because parents often decide to eat where their little ones feel comfortable and happy.
We can save everybody a lot of tension by offering the kids entertainments and activities to distract them while waiting. These Art and Craft activity options to engage children before their food is served can be simple.
We welcome collaboration for bringing the best in our children.
Contact Us
stampies
UNIQUELY ILLUSTRATED : by Dutch illustrator Little Vanilla Studio
VERSATILE : Use for baking cookies or use for playdough with the kids
15 INTERCHANGEABLE DESIGNS : Simplychoose your favourite
EASY TO CLEAN : Rinse or throw in dishwasher
DURABLE : Completely shatter-proof
GET CREATIVE : Open ended play for kids
explore here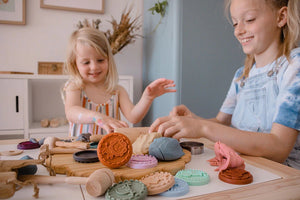 GREEN TOYS | 100 % RECYCLED TOYS
---